For decades, the jagged, swerving, one-lane country lane known as Lottsford Road was the scene of one of the most popular urban legends that Prince George's County, Maryland has ever known. Surviving for years in a spooky, surreal section of Mitchellville, Maryland, just east of the Capitol Beltway, Lottsford Road played host to a tale of terror straight from your worst Halloween nightmare -- a tale that balanced precariously between shocking fact and twisted fiction. Once upon a time, especially on dark and windy autumn nights, carloads of thrill-seeking teens would endlessly cruise this lonely stretch of winding road, hoping to catch a glimpse of the ghost or ghosts which were said to inhabit the isolated wooded bottoms which surrounded the land in every direction. Two miles in length and barely wide enough for one car to travel, Lottsford Road extended from Landover Road (Route 202) eastwards to Enterprise Road (Route 193). At approximately the halfway point the trail is split by the swampy Western Branch, a winding creek over which once lay the infamous Crybaby Bridge.
It was there in the quiet calm of dusk that an eerie tale unfolded, a tale that tells of a horror-filled night from many moons past when a young woman, after engaging in a heated argument with her husband over the nonstop crying of their baby, pulled her car to a stop on the rickety bridge and in one swift, frantic motion inexplicably hurled their newborn child over the bridge railing and into the murky, swirling waters below. In a state of hysteria, the couple drove off, leaving the helpless bawling child for dead in a watery grave.
Exactly what happened to the young couple has never been ascertained, but the story went that on a starless night when the light of the moon focused squarely on the bridge a sudden gust of cold wind would sweep the hollow and the crying baby could be seen materializing over the bridge as its shrieks echoed throughout the dark forest. Some swear they have seen the floating ghost, others attest to the piercing cries. All are in agreement that Crybaby Bridge to this day harbors a very real and terrifying secret.
The preceding account of "Crybaby Bridge" represents the version most widely circulated among Northern Prince George's County teens throughout the '50s, '60s, and '70s. Not surprisingly, the story has mutated over time, having been subjected to the influence of several modern day urban legends. While local teens have made the road a county landmark, local police have been less endeared to its legend. To them the area is referred to as "The Dumping Grounds," a tribute to the dozens of dead bodies that have surfaced there since the '40s on the roadside, in the thick surrounding woods, and even in Western Branch itself. Documentation on what really happened to spark the legend is sparse. Only a few written references to Crybaby Bridge have been made over the years and none tackle the arduous task of tracing the macabre tale's mysterious origins. The published works on this subject include:
1) The Bowie News (Bowie, MD), Wednesday, December 15, 1971. In an article titled "Ghostly Graveyards, Moaning Mother Reported," Karen Hosler raided the University of Maryland Folklore Archives and wrote about several instances of ghosts and legends throughout Prince George's County, Maryland. Hostler writes, "Jeff and Steve Fopma of Lanham heard a story about a lady who threw her baby over a bridge on Lottsford Road. The Fopmas said they had heard that every time there's a full moon, you can see the baby going over the bridge."
2) Prince George's Bounty: Oral History Portraits Of People And Traditions Collected By Students Of Queen Anne School (Upper Marlboro, MD: Queen Anne School; 1984) -- edited by Bob Weller. Published in 1984, this booklet on county folklore collected by the students of Queen Anne High School offers a mutated version of the Crybaby Bridge tale ("Cry Baby Bridge," pages 98-99), borrowing elements from the popular urban legend "The Boyfriend's Death" (more on this tale later). In the version printed here, the car ran out of gas on the bridge and the young couple argued. While the husband went for gas, the woman walked around to the front of the car and found her baby's head impaled on the hood. She ran after her husband and when the couple returned, there was neither sign of the baby nor a drop of blood. In conclusion the readers are told that when one drives over the bridge on a cloudy night devoid of shining stars, the crying of the baby can be heard.
3) Prince George's Community Collage: An Oral History Collection By Students Of Prince George's Community College (Largo, MD: Prince George's Community College; 1986) -- edited by Bob Weller. In a section of this work titled "Weird Phenomena: Urban Tales Preoccupy Local Imaginations," writer Les Illinski offers much material on Crybaby Bridge, but links the story and location with other county supernatural phenomena, including the Goatman and other popular urban legends. Of interest here is that they offer the testimony of Carole Atkins, a then 38-year-old PGCC student who had several run-ins with the unexplained over the years. Atkins tells of crossing Crybaby Bridge on a Friday night in the spring of 1966 with a carload of High Point High School classmates and hearing the crying of a baby. The book states, "Atkins and her friends say that a baby was thrown off the bridge for some unknown reason and was left to drown."
4). The Washington Post, Monday, October 1, 1984. In the article "Lottsford Road: Local Legend Says It's A Trail Of Terror," Eugene L. Meyer recounts the Crybaby Bridge legend and focuses on another mystifying real life feature of the road, its role as the dumping grounds for dead bodies over the years. From 1974 to 1984 Meyer tallies seven different murder victims that were dumped on the road and notes that police and local residents reported that as many as 14 dead bodies had turned up in recent years.
The various tales surrounding Crybaby Bridge and Lottsford Road have been greatly influenced by a fairly wide number of urban legends that have circulated around the United States for years. Urban legends are a type of folklore that develops over time as a realistic-sounding story consisting of certain events that contain a supernatural twist. In most cases such stories are transmitted through word of mouth by groups of teenagers, and usually focus on a certain location within a given geographic area. The most common urban legend to mix with the basic Crybaby Bridge story originated in the Midwest and is called "The Boyfriend's Death." The earliest documented instance of this now-classic story was collected in 1964 by folklorist Daniel Barnes from an 18-year-old freshman at the University of Kansas. The tale unfolds as follows:
This happened just a few years ago on the road that turns off Highway 59 by the Holiday Inn. This couple were parked under a tree out on this road. Well, it got to be time for the girls to be back at the dorm, so she told her boyfriend that they should start back. But the car wouldn't start, so he told her to lock herself in the car and he would go down to the Holiday Inn and call for help. Well, he didn't come back and he didn't come back, and pretty soon she started hearing a scratching noise on the roof of the car. Scratch scratch, scratch, scratch. She got scareder and scareder, but he didn't come back. Finally, when it was almost daylight, some policeman came along and stopped and helped her get out of the car, and she looked up and there was her boyfriend hanging from the tree and his feet were scraping against the roof of the car. This is why the road is called Hangmen's Road.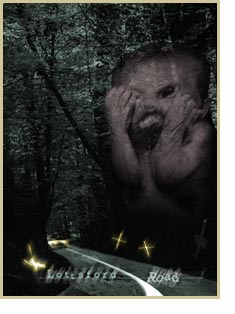 Urban legends aside, the real task is to determine if there is any truth at all to the tragic incident which allegedly took place on Crybaby Bridge. Even way back in the '40s or '50s such an incident would have sparked major headlines in the local daily newspapers. When considering the scope of the legend it seems plausible and even probable that at some point in time some type of gruesome activity may have triggered the legend. The best source for gruesome activity in Prince George's County, Maryland has always been the County police force, and finding now-retired officers who once patrolled the Lottsford Road area in decades past did not prove to be very difficult at all.
My first contact was former county officer Lt. Dennis Campbell, author of Journey Through Time: A Pictoral History Of The Prince George's County Police Department (Virginia Beach, VA: The Donning Company/Publishers; 1991), who stated, "There were numerous bodies found on Lottsford Road and it goes back to the '40s which is why everyone called it "The Dumping Grounds." Most of the bodies that were found down there were prostitutes, homicides from elsewhere that were dumped there. They picked the right place because back then in the '50s and '60s that road was desolate."
Through Campbell I interviewed Phil Kerns, a former 25-year veteran of the force who now resides in Southern Maryland. Joining the county police in 1946 (at that time the entire force consisted of 40 men), Kerns was stationed at the Marlboro precinct and his first patrol included Lottsford Road. "I was in on three or four homicides down there," he recalled. "They were all black women out of Washington, D.C. and this was from 1946 into the early '50s. The first murder, around 1946, was turned over to the detectives, Ed Cissell and Richard Pearson, and from then on you had bodies dumped there periodically. There were rapes and a lot of beatings and all kinds of things happening out there. We were frequently called to investigate these things and it was always Lottsford Road. At that time every man kept files in his desk and a lot of that stuff is gone." Kerns related that it was the detective duo of Cissell and Pearson, both now deceased, who first labeled the Lottsford Road area "The Dumping Grounds."
By the time Kerns himself was promoted to detective in 1952, the Crybaby Bridge moniker was firmly in place. "I think it started a few years after the first body was found and that would have been a little bit before I made detective," he told me. "There were some kids living on Lottsford Road near the bridge and they were the ones who were first calling it Crybaby Bridge and all. The legend wasn't there when I joined the force but we started hearing it from families on the road." Kerns states that he is certain that no baby, either live or dead, was ever found near the road or the Western Branch creek, nor was any investigation ever conducted into any missing baby or babies. "No babies, only bodies," he recalled. "It was mainly those prostitutes from the District. I kept a scrapbook from that era with all the clippings from my investigations in it. One time I recently took it to the academy and it disappeared. Someone took it home I guess. I've been searching for it ever since but it hasn't turned up."
Throughout the '50s and '60s Lottsford Road was patrolled by Everett G. "Dennis" Husk, who reiterated tales of the road's penchant for coughing up corpses. "The first one I was involved with was the cab driver they found in the creek in the mid-'50s," he said. "Most all of the others were murdered women from the District who were brought out here and left by the roadside." When I specifically inquired about the nature of the Crybaby Bridge tales, Husk stated, "The road was always popular with high school kids from the very first time I patrolled it but I'm certain no dead babies ever turned up out there. Even then, something like that would have gained national attention."
After interviewing numerous retired police officials I recently journeyed down Lottsford Road on a warm, orange fall afternoon and went knocking door-to-door at several of the smallish private homes on the road's eastern end, just past the intersection of Lottsford Vista Road. All of the residents were extremely friendly and talkative and all were concerned with the continuing suburban development that threatened their homestead. I paid a visit to a longtime resident named George Reed (today 74 years old) at his smallish, aged home at 11209 Lottsford Road. Reed was eager to talk about the Crybaby Bridge legend and the dead bodies that plagued the road. "I came down here in 1954 and it was called Crybaby Bridge when I moved in. I'm sure of that. I don't know how it got its name but that's what the residents here called it. I don't think any baby was ever really killed there. Right from the beginning the story went around that at midnight on a full moon you can hear a baby crying. It had been killed by its mother or whatever. Some people swear by it. I've crossed that bridge I don't know how many times and I've never heard it. Now I'm not saying it ain't so, but I've never heard it."
Reed labeled the Lottsford "The Body Road" and when I questioned him about the corpses that had turned up in the vicinity he continued, "It's true, those bodies, a helluva lot of 'em, more than twenty. It was going long before I came here in '54 and I heard other stories about it from other people here. I believe a lot of them were killed and dumped here. It happened quite frequently."
Talking with Mr. Reed revealed great insight into the road's history. I learned that the land of Lottsford from Enterprise Road all the way out to Route 202 had been purchased by two brothers from Darby, Pennsylvania named David and Albert Shattenstein in 1917. Today some of the land was still in the family and owned at the time by Kople Shattenstein, who over the years had split the remaining holdings into lots before selling most of it in 1988. Reed was uncertain what the future held for him, as rumors were spreading that his secluded house, along with others in the desolate 11200 to 11400 block of the road were going to be sold in the very near future. The developers were said to be swarming the area again, looking for more space in which to erect their modern housing developments. Reed and several of his community neighbors would be forced to find another place to live.
In my search for information local residents directed me toward Margaret and Taylor Phelps, who were among the earliest residents of Lottsford Road to set down roots and establish a family. Though they spent most of their lives living on nearby Woodmore Road, they recalled for me how they, along with their seven-year-old son Bobby, first moved into a house on Lottsford Road near Crybaby Bridge way back in 1941. Together, all the members of the Phelps family provided keen insight to the history of Lottsford Road and resolved many of the questions surrounding the origins of Crybaby Bridge.
Today, Bobby owns and manages the Mount Victoria convenience store in Southern Charles County, Maryland, and greatly enjoys discussing the local history of his early home:
When we first moved here there was a man named Nadwick that came down and bought a block of farms on what is now Lottsford Road and cut the timber off of them. He had a sawmill where that old barn is (this would be on the right side of Lottsford road as you are heading east past Crybaby Bridge -- the entire structure is now gone) and he operated a mill and they would produce lumber and paper and things like that. They had these small shacks there and that's where the people who worked the mill lived. My father, Taylor, bought all that land there, right from the mill down to the Western Branch and there were a bunch of shacks right on the land he bought. It was almost like a barracks for the workers. He sold them in '41 to Dave Shattenstein, who dragged those things across the field and around to where they are now (they would be the houses numbered 11207 to 11406). After that a few families began to look around here and that's when the Wilburns and the Huffs and the Marshalls all moved in.
Mrs. Margaret Phelps, the source I had been unknowingly searching for, ended my quest for the naming of Crybaby Bridge. She told me:
Originally, the bridge over Western Branch was called Irongate Bridge. Then a family moved in there from Georgia and they were called the Wilburns. One of their boys -- his name was Leroy -- he had strange ideas. He was a little bit older than some of the other boys down there and he liked to tell these stories and he is the one who started calling it Crybaby Bridge. That I know for a fact because one time my children came running back from the creek and they were telling me these stories about "Crybaby Bridge" that they heard from him. I didn't like what I was hearing so I went to him and I asked him where in the world he ever got that name? He said, "Well, somebody heard a baby crying" and then related this whole tall tale. I told him I thought the whole thing was ridiculous, but he never stopped telling that story. This boy was a little older, I think he was out of his teens and I'm sure he either made it up or brought it up with him from Georgia and passed it on to the younger kids. It made me so mad because I had never heard the bridge called that before and I knew no baby was ever killed there or found dead since we moved in. It's a horrible thing to even joke about. Those people came up here from the south and they had stories of all kinds of junk.
Bobby Phelps added, "They did find dead bodies back there pretty frequently. The first one I was told about was in the thirties when a local man killed another man and put him back up in those woods. I know that was the first one because it was big news with the few local residents for years and years. Lottsford Road was actually paved around 1950 while I was still in Sasscer High School and after that they started finding bodies more often. As far as the story and the name of the bridge goes, that's something those guys (the Wilburns) made up right after the road was paved. No baby drowned. A whole lot more babies were made back there than the other way around!" (Note -- I tried to locate Leroy Wilburn for this story but he has recently left the area. All I could uncover was that he was born on August 8, 1927 and had resided at 11310 Lottsford Road for nearly 50 years.)
Today Lottsford Road does not even slightly resemble what it once was. Its surrounding land lay virtually untouched for over 100 years until the modern-day building boom recently set in. During the 1980s, developers descended upon Lottsford Road in a frenzy and the changes made to the road late in that decade were shocking, to say the least. With over 900 contiguous acres of undeveloped property, mostly prime, rolling farmland and dense forest, the area's location adjacent to the Capitol Beltway invited intense economic development. From January 1, 1987 until June 1, 1987, twelve separate requests to rezone the property were submitted to the county by area developers. Dozens of other interested companies shied away because of the hot competition. On Thursday, July 9, 1987 the County Planning Board agreed to the rezoning of 170 acres for residential development on smaller lots than current zoning allowed. With this change the floodgates were opened, as more rezoning was on the horizon. In November 1987 Lottsford Road, from Enterprise Road (today Maryland Route 193) in the east to Landover Road (Maryland Route 202) in the west was closed to all thru traffic. The road was completely torn out and all the surrounding wooded areas were bulldozed. Lottsford Road itself was completely reconstructed, rerouted, widened and given a new paving job. Crybaby Bridge over Western Branch was destroyed and replaced with a new, modern structure. Luxurious family housing developments began to emerge on the land that was once covered with unspoiled, thick, tangled forests. When Lottsford Road was reopened on Friday, November 24, 1989, the change was devastating.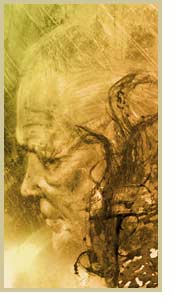 The results of the late-eighties makeover were amazing. Today the land surrounding the "new" Lottsford Road is covered with housing developments (with names like Woodview, Ridgewood Park, Collington, Ridgewood at Lake Arbor, Foxlake, Country Club Estates, Canterbury Estates) that cater to the county's newer wave of black, upper-class residents. At the far eastern end of Lottsford Road near Enterprise Road (Route 193), what had been the original section of the road has been blocked off into a dead-end and renamed Old Lottsford Road. Apparently the developers couldn't move the homeowners in the 11200 to 11500 block so they just built around them and rerouted the main thruway in the process. The future of these remaining homes is uncertain. In a recent return visit to the area I discovered that George Reed's house, along with the handful of other old homes that neighbored his from 11200 to 11303, had been torn down, with their occupants displaced to parts unknown. Although George Reed had simply moved on, his rusted mailbox remained tangled in weeds on the roadside, a sad relic from a previous civilization now gone and forgotten.
It seems that with 20th-century progress the folk tales of Prince George's County, Maryland, like Crybaby Bridge, will also be displaced as traditional residents move on through time and space. On Lottsford Road the land has been stripped bare and inundated with new spacious, expensive homes. The winding Western Branch has been widened. Crybaby Bridge is no longer. Even the road's oldest inhabitants have been sent on their way. Should the ghost of the crying baby ever make a return visit to its old haunts, its flight will be obscured by streetlights, its path confounded by $200,000 homes, and its nocturnal wails drowned out by noise pollution from the heavy traffic that now congests a not-so-haunted Lottsford Road.